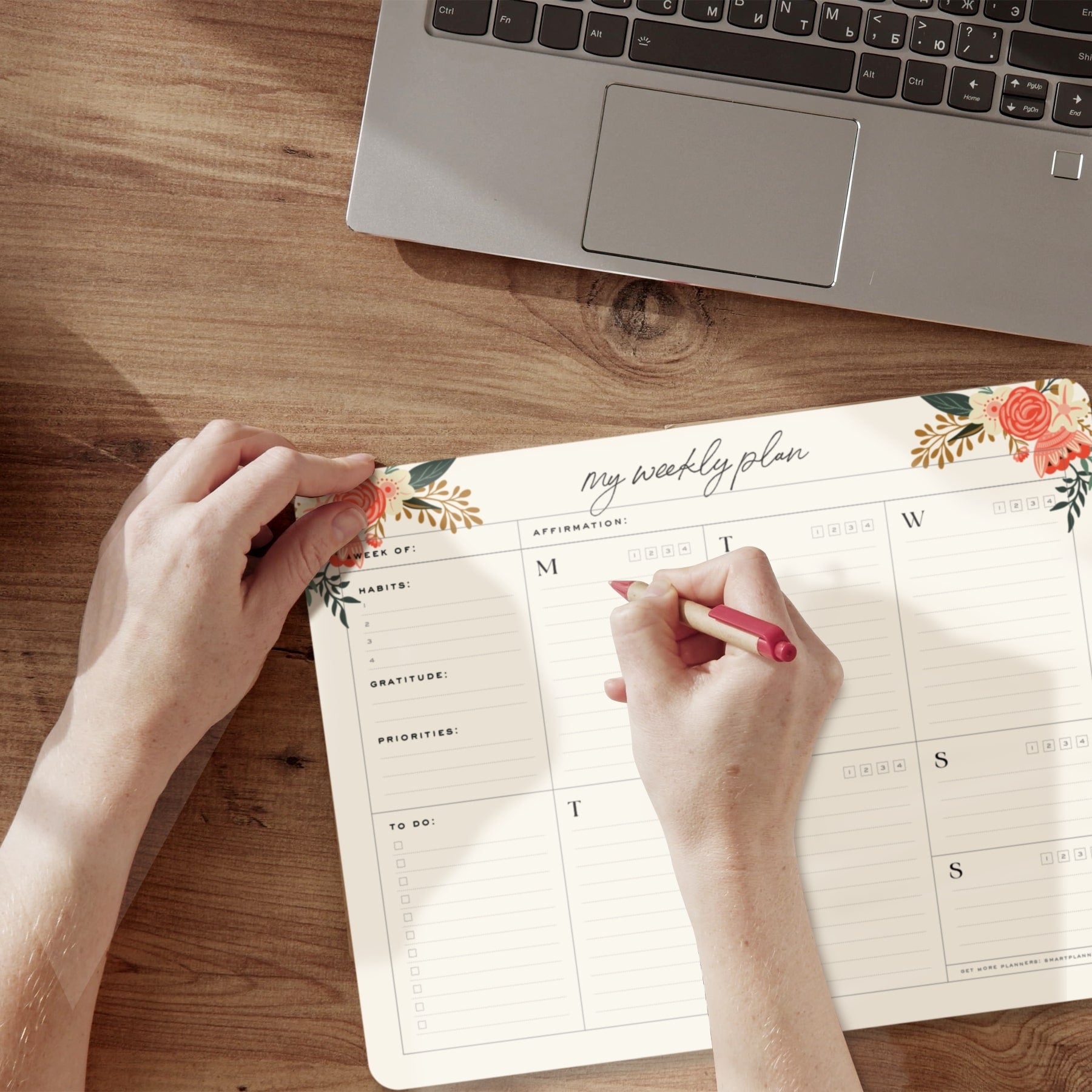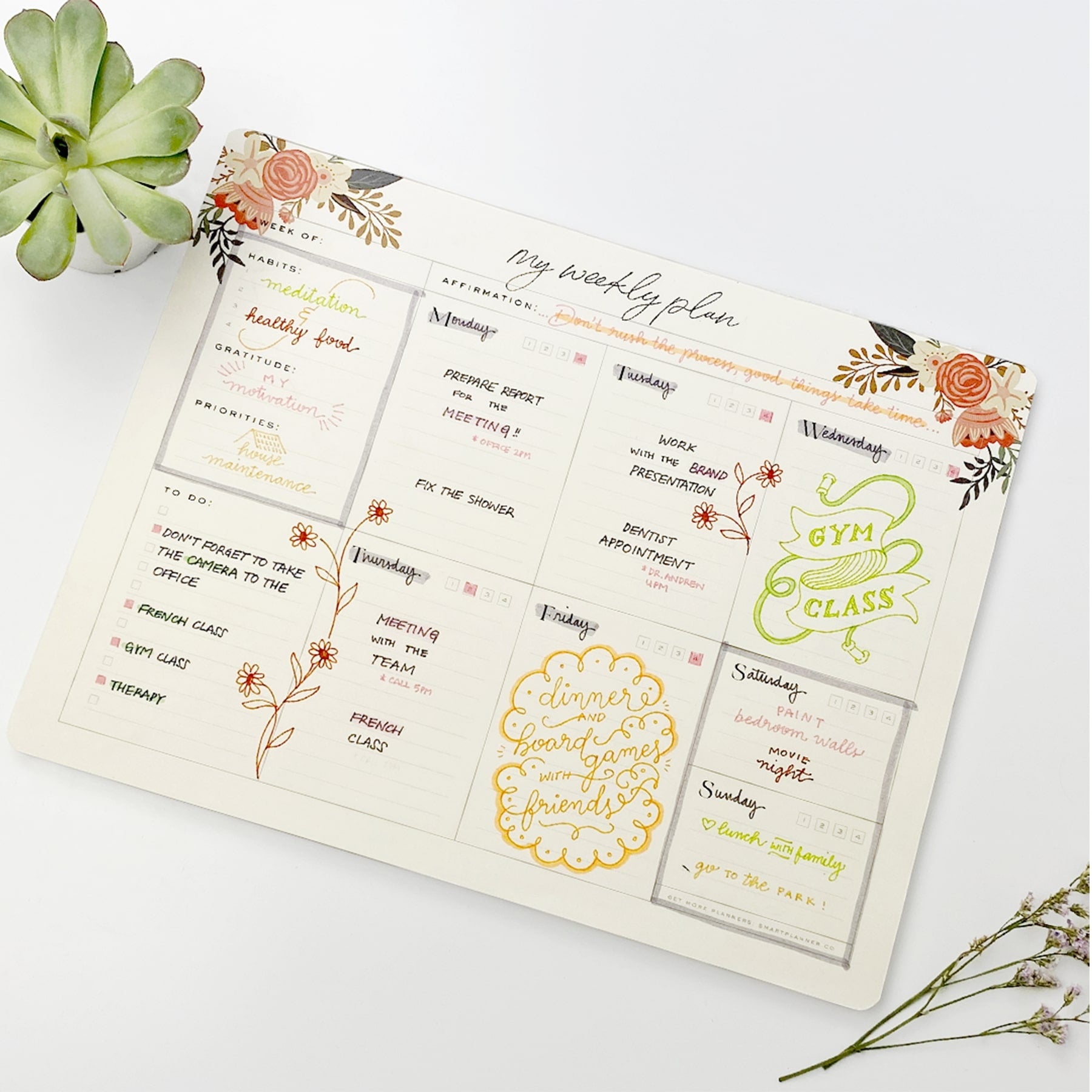 Weekly Desk Planner Pad
Supercharge your productivity with our weekly desk pad. This elegant and practical planner will allow you to prioritise your daily tasks, schedule your meetings and get through the week while ticking all the objectives off your list. It features multiple sections and tabs and is perfect for placing on your desk to increase productivity.
Our weekly desk pad is the ultimate accessory to have in your office or at home in order to stay organized and on track with your goals. The elegant planner is crafted with easy-to-tear, 160gsm thick paper pages and features a calendar, a to-do section, a habit tracker and other handy tools that will help you structure your day and tasks. Practical and elegant, it's decorated with intricate floral prints to look on your desk or stuck to your organisation board, wall or fridge.
Good Quality: Crafted using easy-to-tear, 100gsm thick paper sheets so that the ink doesn't bleed over the pages
Contents: Calendar, To-Do Section & Habit Tracker
Stylish Design: The compact and stylish design is perfect for keeping on tables, desks and in the office
Free Shipping
All orders placed in the United States will be delivered in 2 working days . Orders are typically dispatched within 1 working day and you'll receive a shipping confirmation email once your order has been shipped.
Returns Eligibility
In order to return your order for a refund, please ensure you provide the proof of shipping for your return within 30 days of the original purchase date of your item.
Please be aware, we do not cover the cost of the returns.
Returns must be sent to us in an unopened and unused condition. We reserve the right to refuse any return if there are any signs of wear or if parts are missing.
Steps to Return your Item:
Repackage your item, if you no longer have the packaging, please make sure that it is wrapped and packaged as securely as possible.
Clearly attach the below address to the parcel:
NTDS - NJ02100 Highland drive
Westampton, NJ 08060
United States