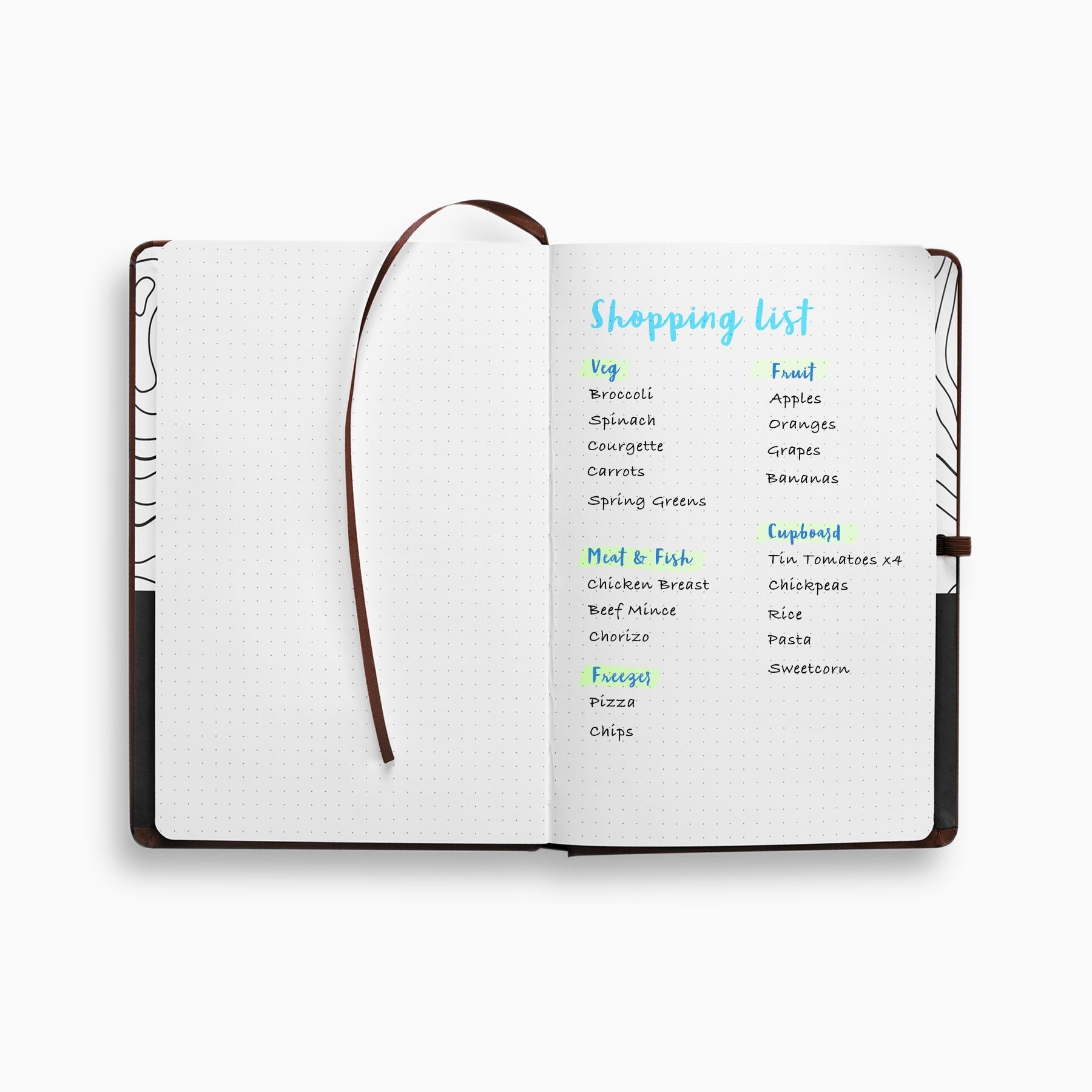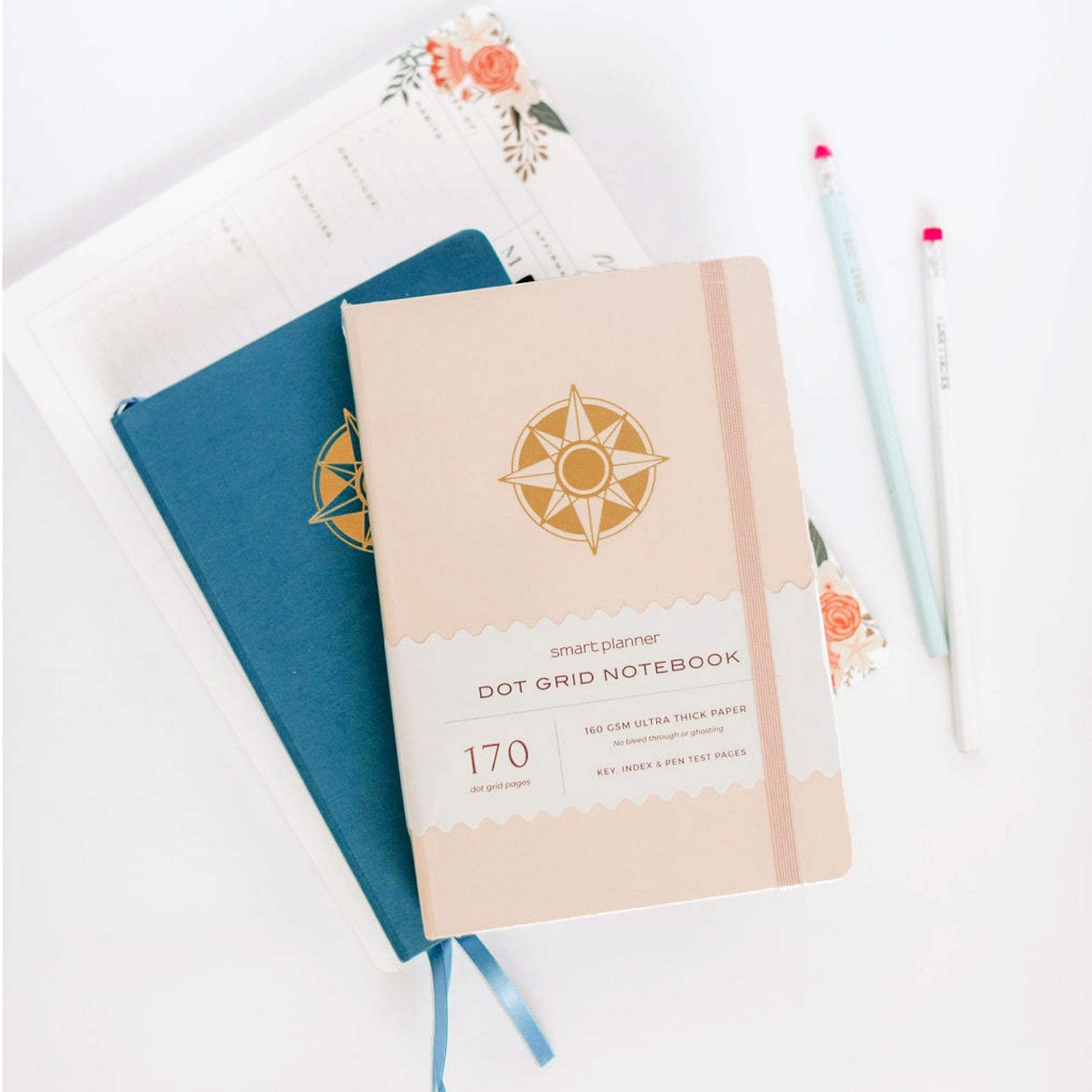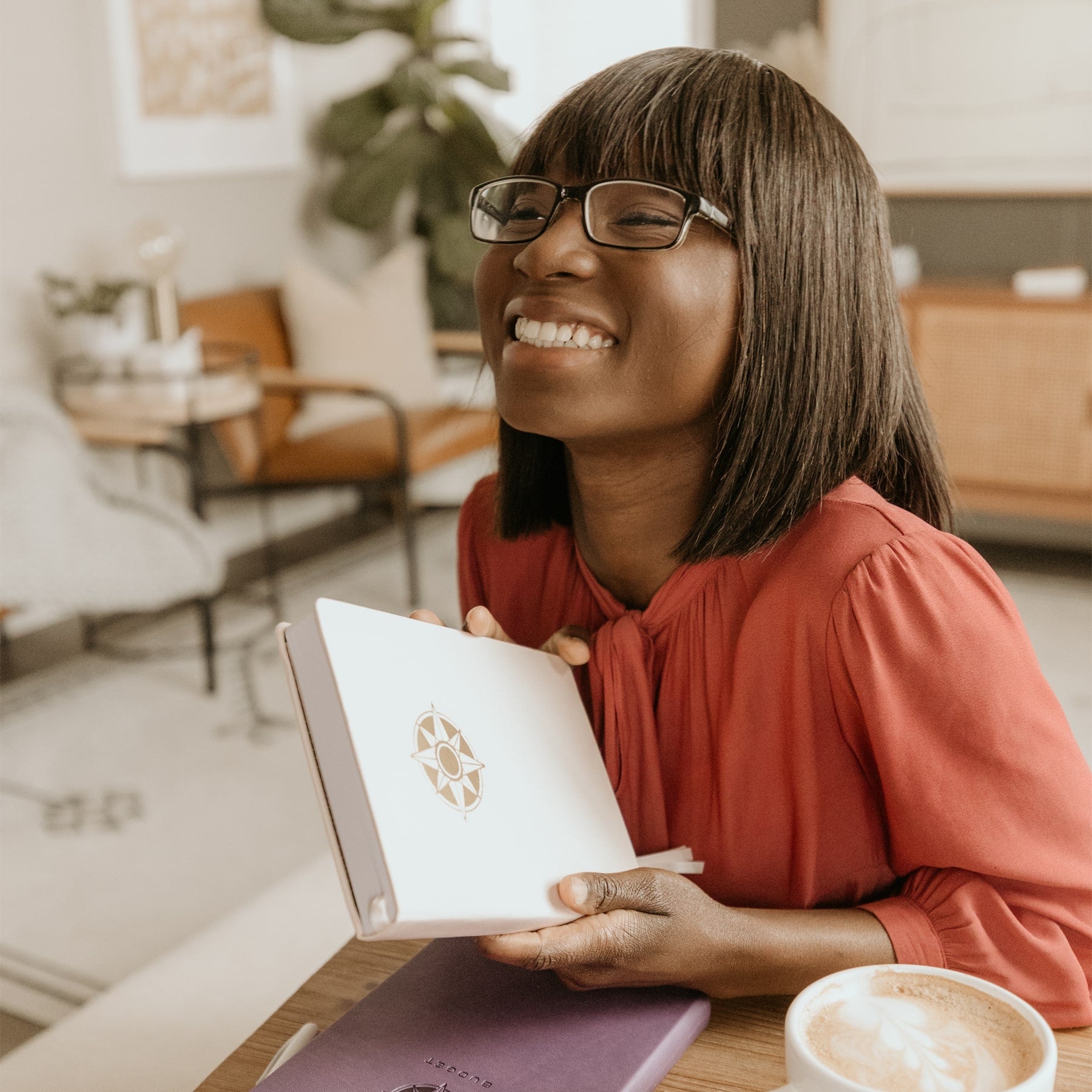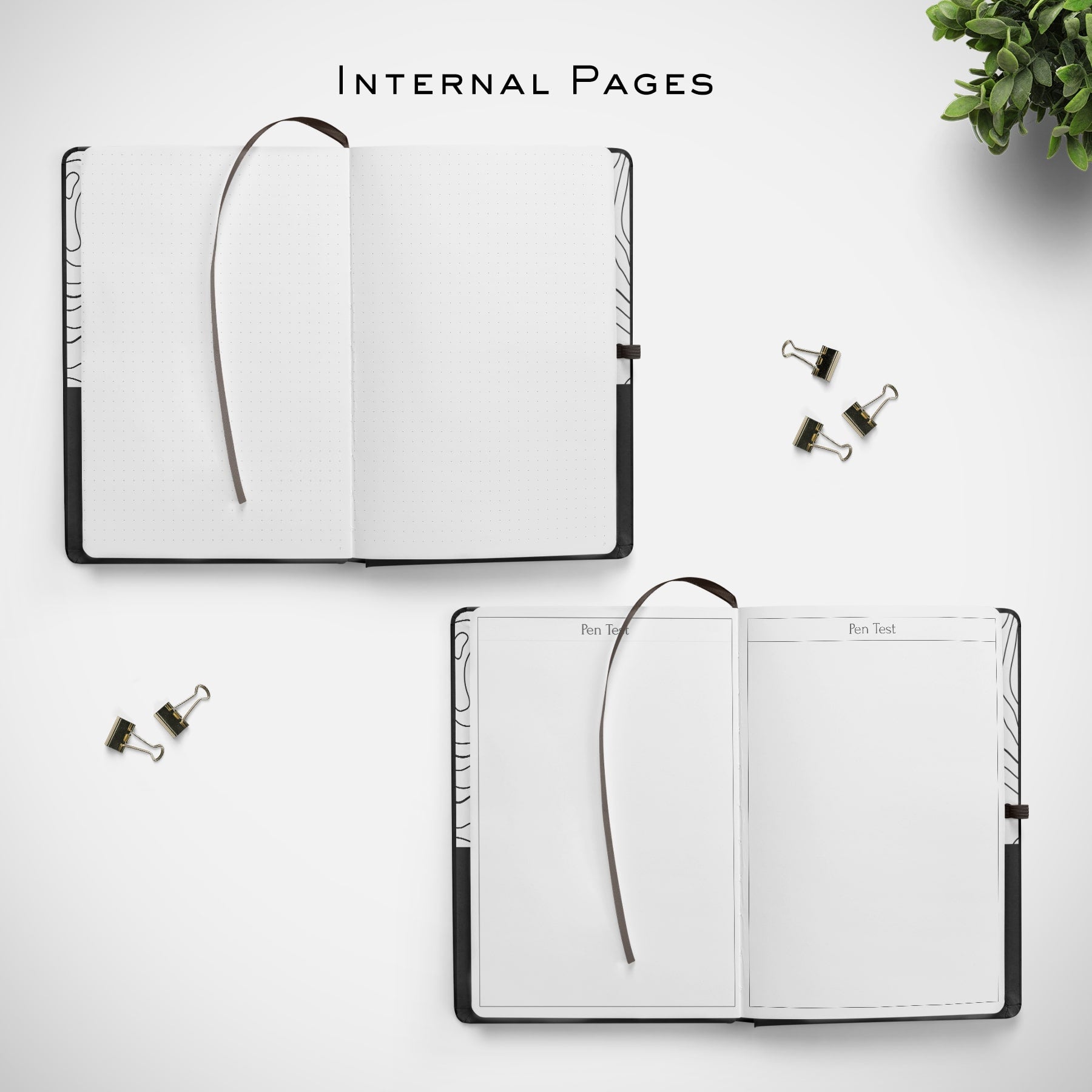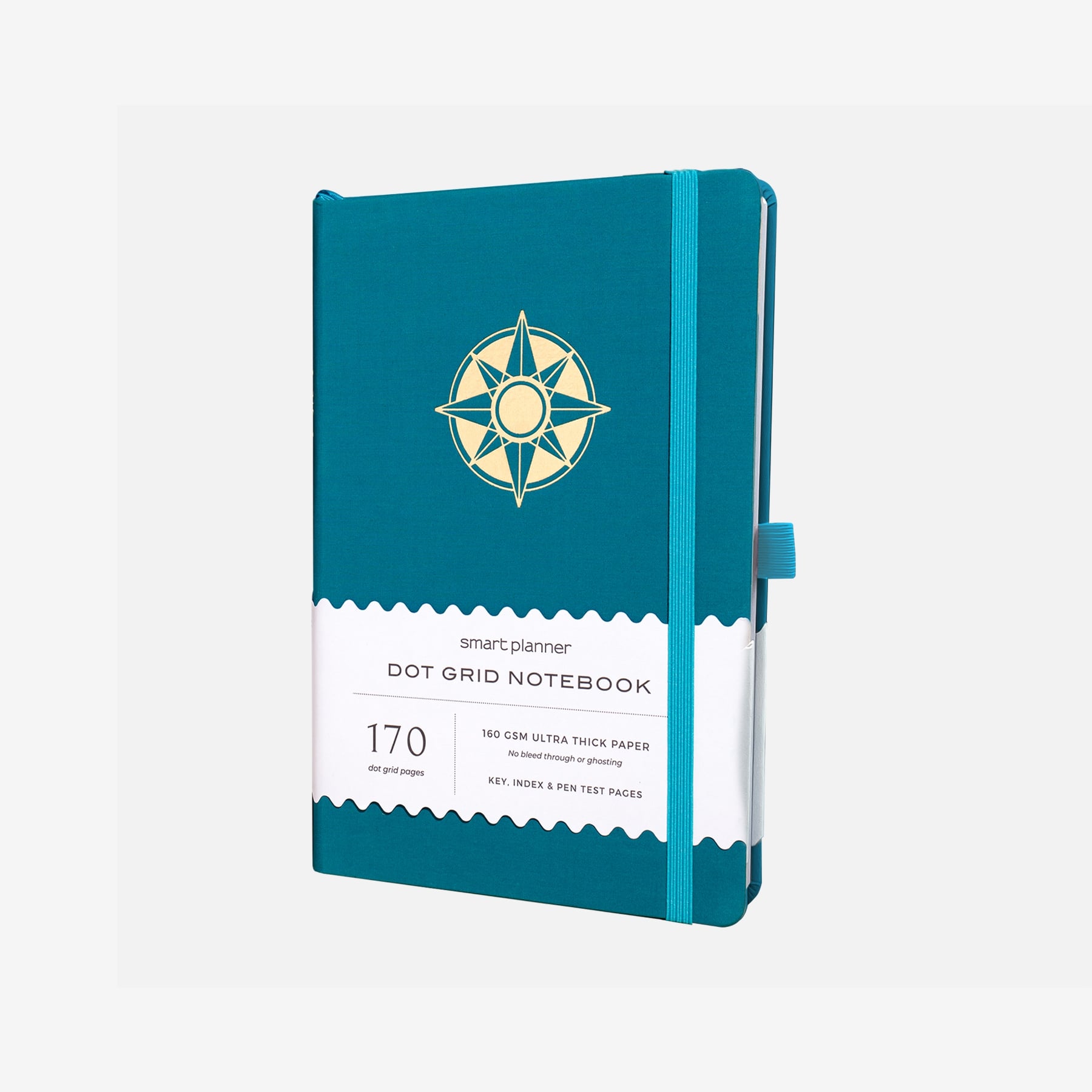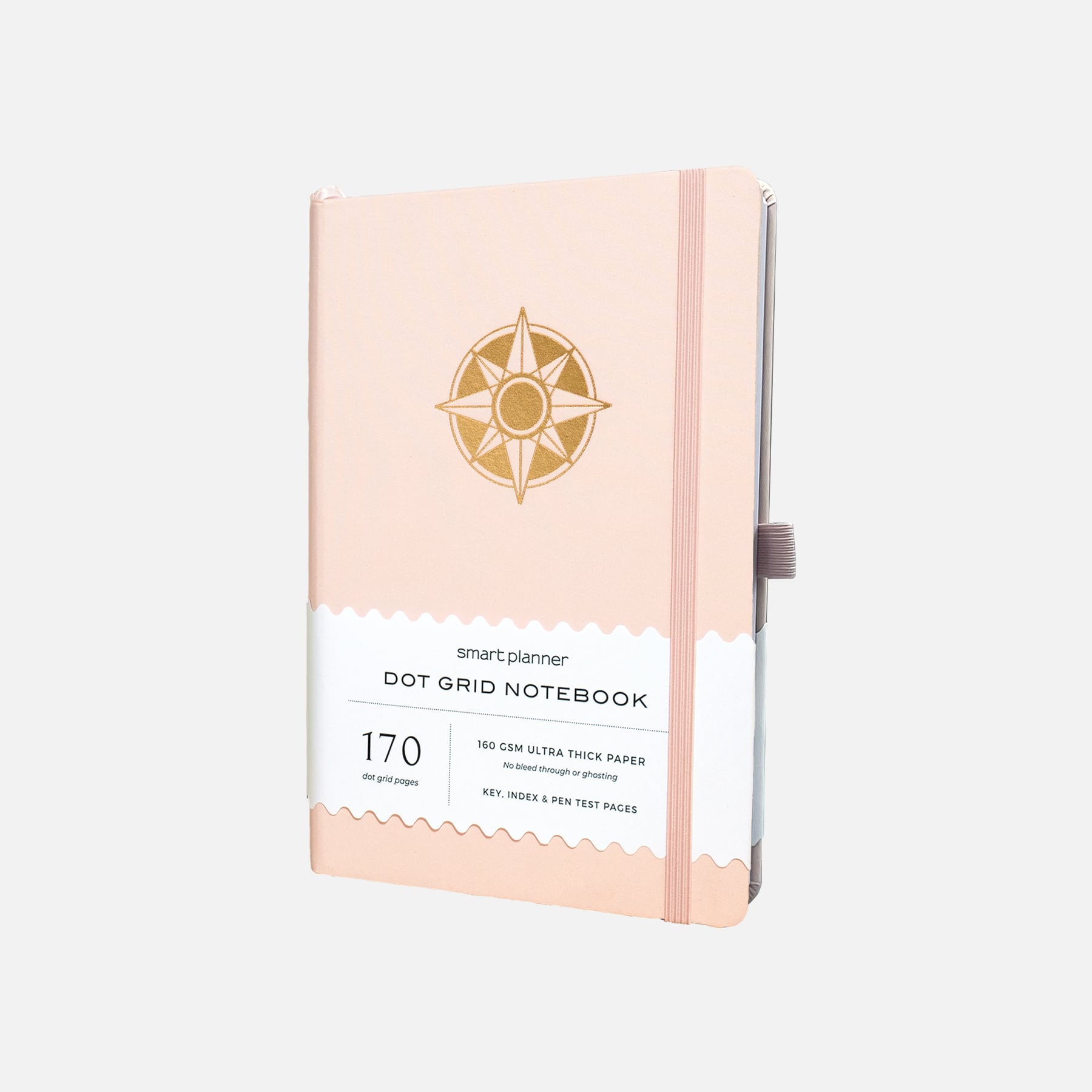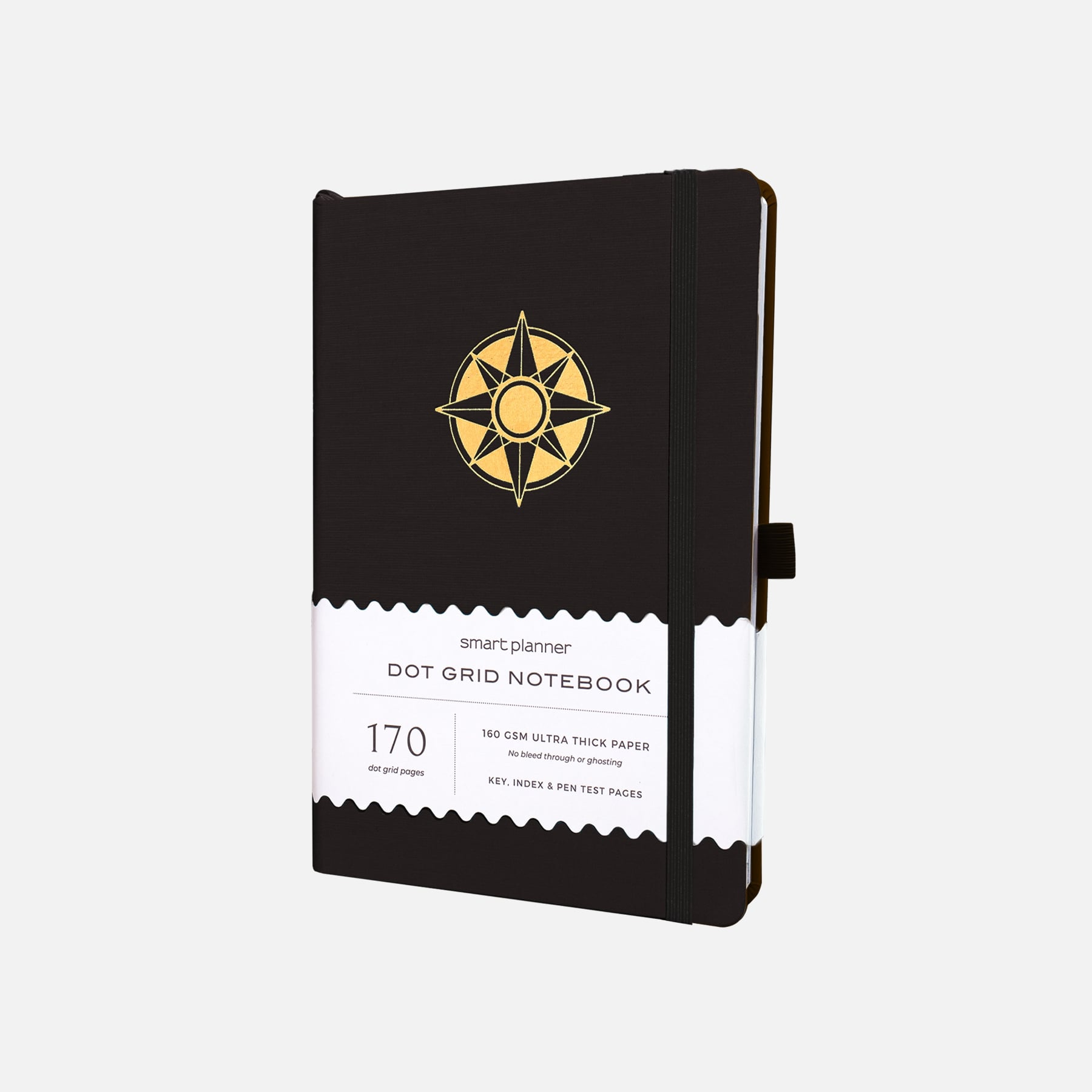 Dotted Notebook
Keep track of all your tasks and achieve your goals quicker with this high-end, dotted journal. Featuring a dotted grid layout, it's perfect for journaling and keeping your thoughts, chores, meetings, appointments, and personal goals neatly organised.
Our dotted journal is the perfect tool for achieving whatever you set your mind to. The stylish and elegant planner features 170 pages with a dotted grid layout, as well as various pre-printed sections allowing you to write down your thoughts, create to-do lists, practice your illustrations and much more. Enclosed in a vegan-friendly leather cover, the pages are crafted using super-thick 160gsm paper so that you can use your favourite pens, pencils, sharpies and highlighters without the colour bleeding onto the next page. With 3 silk bookmarks, an elastic strap closure and an expandable inner back pocket, this journal makes for a wonderful gift for a loved one.
170 Pages: Luxuriously thick 160gsm white pages in a dotted grid layout, which will help you organize your work, chores, and to-do lists
Contents: Weekly Planning Sections (daily gratitude & priorities, dated format, habit tracker, to-do notes, a notes section, hourly schedule from 6 am to 10 pm, weekly review & self-scoring, weekends), Monthly Planning Sections (dated format, monthly affirmation, monthly goals, a notes section, brainstorming section, calendar space for appointments), Blank Pages
Elegant design: Vegan-friendly with 3 silk bookmarks, elastic strap closure, expandable inner back pocket and stylish linen cover
Free Shipping
All orders placed in the United States will be delivered in 2 working days . Orders are typically dispatched within 1 working day and you'll receive a shipping confirmation email once your order has been shipped.
Returns Eligibility
In order to return your order for a refund, please ensure you provide the proof of shipping for your return within 30 days of the original purchase date of your item.
Please be aware, we do not cover the cost of the returns.
Returns must be sent to us in an unopened and unused condition. We reserve the right to refuse any return if there are any signs of wear or if parts are missing.
Steps to Return your Item:
Repackage your item, if you no longer have the packaging, please make sure that it is wrapped and packaged as securely as possible.
Clearly attach the below address to the parcel:
NTDS - NJ02100 Highland drive
Westampton, NJ 08060
United States